Why You Might Need Car Insurance Without a License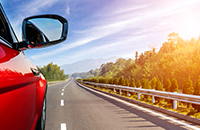 There are a variety of circumstances when you may require car insurance with no having a driver's license. Even if you do not have a driver's license, you may need auto insurance if:
You are unable to drive yourself. Perhaps you're too young or disabled to drive a vehicle. However, if someone provides you with transportation in your car, you'll need insurance.
You'll also need classic car insurance to protect the car from damage and theft if you have one person who uses it frequently.
You're insuring someone who is under the age of 18 or has a learner's permit. Minors are not permitted to enter into legally enforceable contracts. Even if you won't be driving the car yourself, you may need automobile insurance for a driver under the age of 18 or for someone with their learner's permit.
You're a novice driver. To acquire a valid driver's license, it may be necessary to provide proof of insurance.
How Do You Get Car Insurance Without a Driver's License?
Car insurance providers may label those who do not have a license as high-risk drivers, but you can still obtain automobile insurance without a license. You'll want to shop for the best car insurance policy for your needs. If you won't be driving, you may get quotes by providing the name and license number of the vehicle's primary driver.
Another alternative for some auto insurance companies is to allow you to be the policy owner without possessing a driver's license. To discover if this may be an option for yourself, contact an agent at American Financial Solutions.
Another option maybe you have a Learners permit.
Make a Licensed Driver the Co-Owner
Adding another person to your vehicle title is a smart option for a paid-off automobile. Otherwise, most lenders keep the title until the loan is fully repaid. They may need your approval to add a co-owner to the title. Even if your lender allows it, some insurance carriers only provide insurance on the principal owner's endorsements.
Get a Parked Car Policy
If your automobile will be kept in a garage or storage space, you may be able to reduce liability and collision coverage while keeping comprehensive coverage. This coverage protects against theft, fire, and other risks that can occur when a car is stored. However, if you are still paying off the loan on your vehicle, you will not be able to make this change. Lenders may demand that you maintain certain coverages.
Name a Licensed Primary Driver
You may include someone to your policy if they live at your address, have a valid license, and are related to you. You might even be able to share a policy with a licensed partner. Some insurers will give you car insurance if you identify the licensed individual as the primary driver. Others will want you to designate yourself as an excluded driver. As a result, in the event of an automobile accident, the insurance company is not responsible.
It is extremely unusual for you to be able to add someone who does not live with you, nor is he or she related to you, to your coverage. It's best to contact the insurer and inquire about what's permissible if family members live at different places.
Buying a Car Without a License
Have you been thinking about buying car insurance because you'll be purchasing a vehicle soon? If you don't have a license right now, here's what you should do before going to automobile dealerships:
Call your local department of motor vehicles to verify what documents you'll need to buy a car without a license.
Call auto insurers to make sure you'll get insurance and to find out what they require.
Call your local dealership and let them know you're interested in buying a car without a license. They might have you work with the sales manager for your purchase.
The Bottom Line
It is not impossible to get automobile insurance without a license. However, you may need to contact several insurance firms before finding one that will accept you. If you're having issues with national companies, specialized or local insurers who specialize in non-traditional insurance might be more cooperative.
To learn more, call our representatives today at 866-737-1727. You can also contact American Financial Solutions and get a car insurance quote online at www.AmericanFinancialSolutions.net